Essential Facial Treatments and Skin Care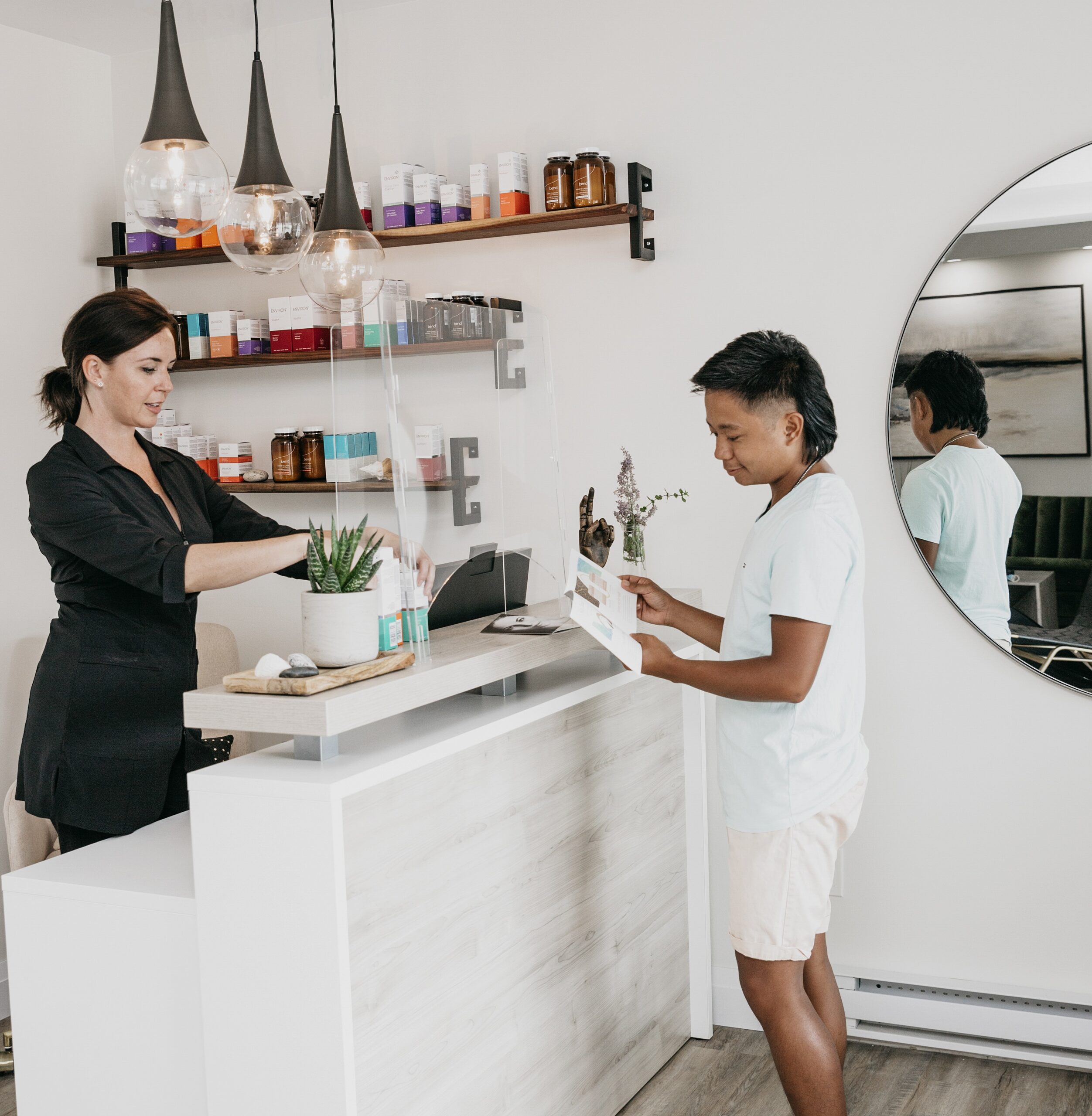 Vitamin Infusion Treatment 
$175
Package of 3 for $475
This customizable treatment exercises the epidermal junction using a medical machine that offers a unique combination of Iontophoresis and Sonophoresis therapy.
*Iontophoresis – Pulsed electrical current that facilitates penetration of vitamins into the cells.
*Sonophoresis – Ultrasound wave energy pulls vitamin molecules deeper into the skin.
This advanced treatment assists in
Stimulating + thickening the skin
Improving collagen and elastin
Controls pigment production
Restores normal blood flow
Oxygenates the skin
*A course of 6 to 12 treatments is recommended for best results
Vitamin Touch Facials 
$140 – $160
Youth Reset – Anti Aging & Tired
Moisture Boost – Dehydrated & Dull
Comfort Calm – Sensitive & Reactive
Radiance Reveal – Sun Damaged & Pigment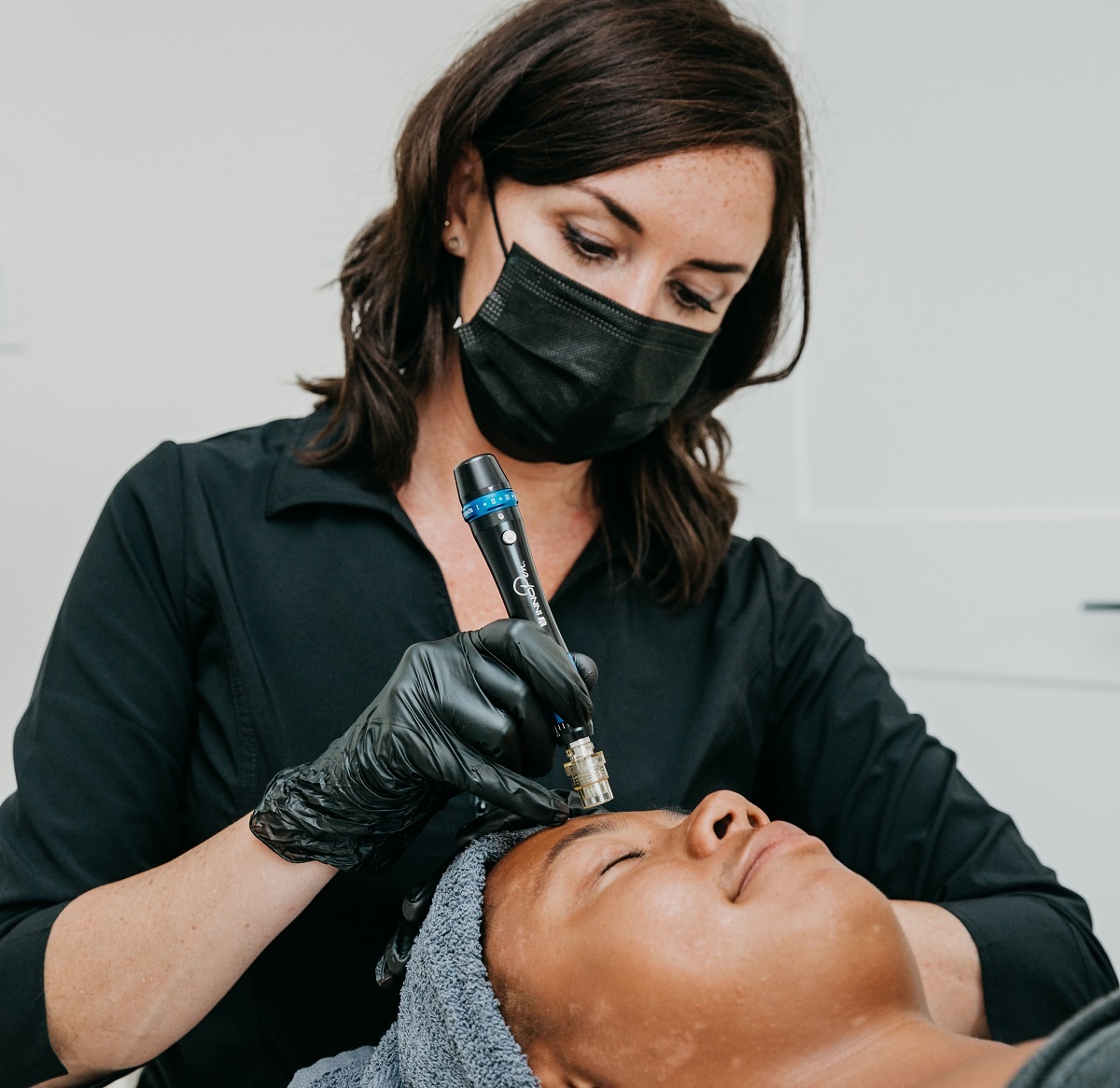 Also known as collagen induction therapy. This skin rejuvenating procedure works by gently puncturing the upper epidermis with tiny sterile needles. This releases growth factors causing cells to proliferate and create new healthy cells, the healing response helps to eliminate fine lines and wrinkles, sun damage, and acne scarring giving skin an immediate firmness and smooth youthful appearance.
*A course of 3 to 6 treatments is recommended for best results
A non-invasive exfoliation treatment that uses a surgical blade to gently remove debris, dead skin and vellus hair (peach fuzz) improving your skin's overall texture leaving it soft and luminous. Perfect before a makeup application for a flawless finish.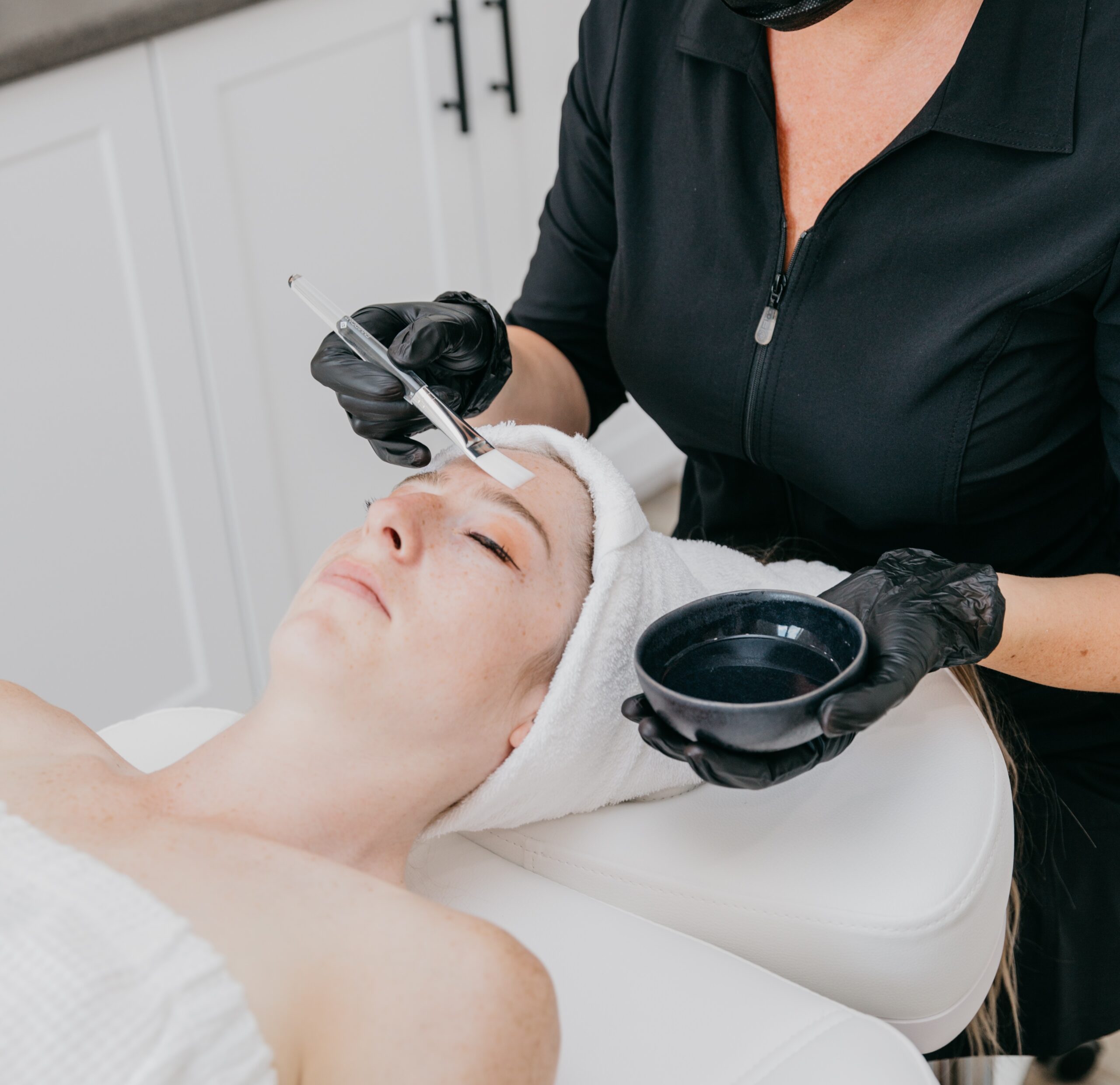 Silk Peel 
$150
Package of 3 for $400
Exfoliate – Extract – Infuse
This 3 in 1 resurfacing dermal treatment optimizes absorption of product to plump out fine lines and hydrate the skin while safely exfoliating surface debris . Safe for all skin types and has no down time. Offering 4 different Bio infusion serums to target any common concerns.
Cool Peel 
$125
Package of 3 for $325
This non-invasive approach to peeling consists of 10% – 20% lactic acid gel layered onto the skin, leaving a cooling tingling sensation. This treatment brightens, smooths and increases cell turnover to restore skin's complexion without compromising its natural barrier. Ideal for all skin types.
*Lactic Acid and why we love it – Gentle enough for sensitive skin and has not only the ability to improve skin's appearance, it helps keep the skin naturally hydrated*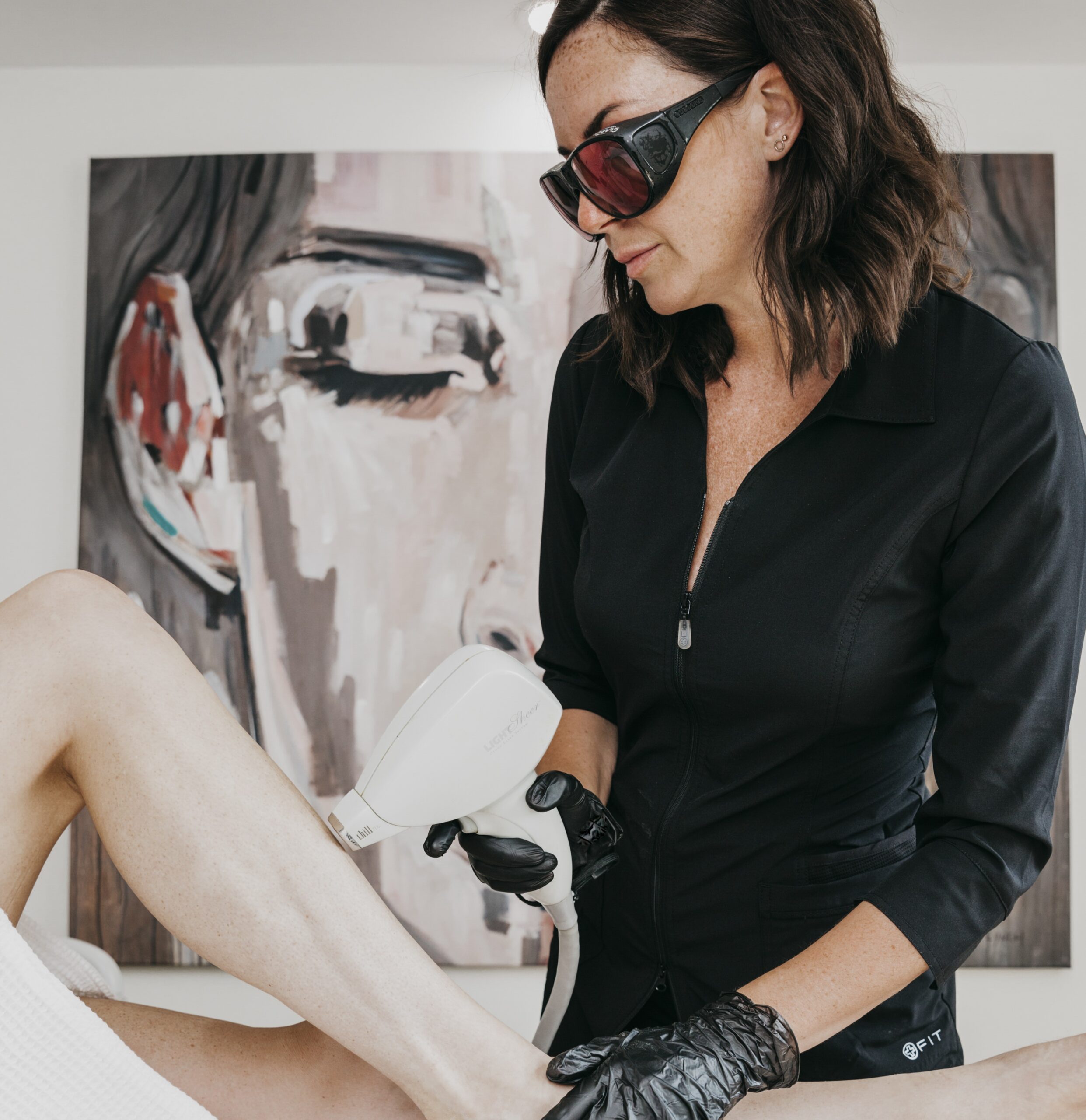 The Perfect Derma Peel 
$325
This unique combination of powerful ingredients contains Glutathione, a very potent peptide that is commonly used as a brightener, helps reduce inflammation and free radical damage. Improving fine lines, pore size, texture, tone, pigmentation, acne and scarring. The Perfect Peel sheds sheets of dead skin in multiple layers over the course of a few days, so a little Netflix downtime will be in store after this procedure.
*All Peels sold in packages of 3. Spaced 3 – 4 weeks apart
Skin 90 
$375
Boot Camp for your Skin
This specialized 90 minute regime combines 3 advanced treatments for outstanding results. Micro Needling followed by Cool Peel and finishing with Vitamin Infusion technology. Allow 30 extra minutes for numbing cream prior to treatment.
*Recommend Series of 3 for optimal results
Skin tag and Milia removal using high frequency ultrasonic technology that delivers instantaneous results in removal of common superficial irregularities.
*Prices Vary
Lash Tint And
Brow Tint 

$50
Laser Hair removal emits a high intensity light energy that is absorbed by the pigment in the hair, this affects the growth of the hair follicles. Laser Hair removal targets hair in its active phases of growth. For this reason multiple treatments are necessary for lasting results.
| | |
| --- | --- |
| | |
| Brazilian | $100 |
| Bikini | $75 |
| Underarm | $75 |
| Face | $65 |
| Full Leg | $300 |
| Half Leg | $150 |
| Lower Leg | $150 |
| Full Body | $425 |
| Small Areas | $40 |
| Back or Chest | $150 - $300 |
| Beard | $75 |
*Areas sold in series of 6 sessions
*Tax Inclusive